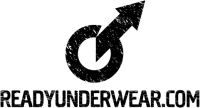 Ready Underwear
Retailer of authentic name-brand men s underwear since 1997. At Ready Underwear we pride ourselves on offering sexy men s underwear brands including Clever ErgoWear Hawai JOR ManView PetitQ WildmanT Xtremen and more. Our responsive customer service team is only a call or click away. Visit us today and see why our customers always leave satisfied!
Address: 3720 West Alabama Houston TX 77027
Phones
Telephone 512-524-6654
Email: help@readyunderwear.com
Hours: 9 a.m. to 5 p.m. CST Monday thru Friday
Payment methods accepted for shipment in the USA:
Visa MasterCard American Express Apple Pay and Discover accepted securely via PayPal.