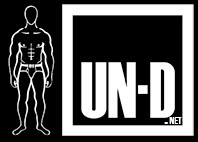 UN-D.net
UN-D.net is an online retail site that is owner-operated by well-known industry expert Kenny Soreano. Kenny has been a Buyer of men's erotic-wear since 1995 and has done business with many top brands. For all ages and body types UN-D's urges you to "stay sexy" and you can count using it to keep your finger on the pulse of innovation in the industry. UN-D offers a commitment to the highest-quality products and customer service. UN-D.net runs on PA-DSS and PCI compliant shopping cart software for a 100 SAFE shopping experience. Order in confidence with discreet shipping and complete privacy.
Address: 953 Sigsbee St San Diego CA 92113
Phones
Telephone 619-798-8005
Email: welcome@UN-D.net
Hours: 9 a.m. to 5 p.m. Pacific Time Monday thru Friday
Payment methods accepted for shipment in the USA:
All credit cards and debit cards with these logos: Visa MasterCard American Express and Discover.